Northwest Overijssel

Through the land of peat cutters

During this weekend tour you will sail through the land of the peat cutters. The brown colored canals in the peat and the beautiful lakes of De Wieden and De Weerribben are enchanting. In Giethoorn you will discover Little Venice and in Blokzijl the gable houses and the lock give a nice preview of the Hanseatic cities of Zwolle and Kampen that you will visit later on, on this route.
Route

From day to day

This weekend tour sails through the beautiful Northwest Overijssel. The land of the brown colored channels because of the peat. These channels were created by the peat cutting. The beautiful lakes, called 'Wieden', are surrounded by thick reeds. With the towns Vollenhove and Blokzijl on the edges, with its beautiful gabled houses and the lock. Then through the natural park 'de Weerribben' with Kalenberg and Ossenzijl. Along the edge to Steenwijk and via Giethoorn (Little Venice) back to Zwartsluis. Then to Zwolle (old center), take the IJssel downstream to Kampen (old Hanze town) and via the Ganzendiep back to Zwartsluis again. A wonderful weekend trip.
Prices & Availability

Enjoying the morning dew and evening red

Interested in the concept of loosing time and completely surrendering yourself to peace? Enjoying the morning dew over the fields and the sunset sky? If you already see yourself relaxing on the deck of one of our motor yachts, check our prices and availability now.

Search & book your yacht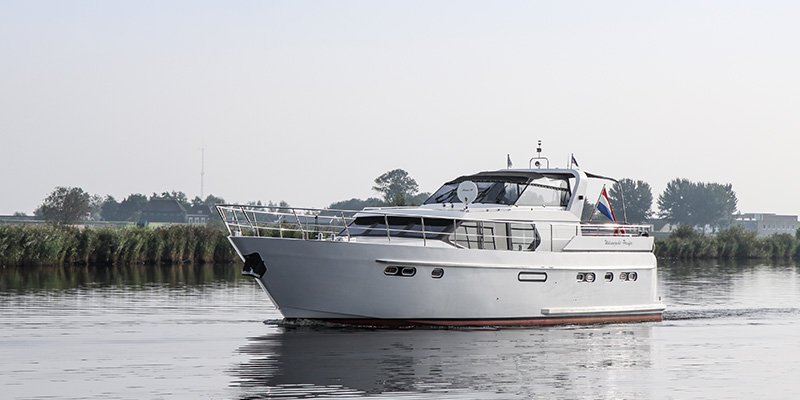 ✓ Reliable yachts
✓ Diverse fleet
✓ Technical service